This year's March Meltdown Event is supporting the Grand Forks Veterans Memorial Park.
The Veterans Memorial Park is a place where the legacy of American military veterans can be recognized and honored. The Park, when completed, will represent all five active-duty United States Uniformed Services and their respective Guard and Reserve Units (Army, Marine Corps, Navy, Air Force, and Coast Guard).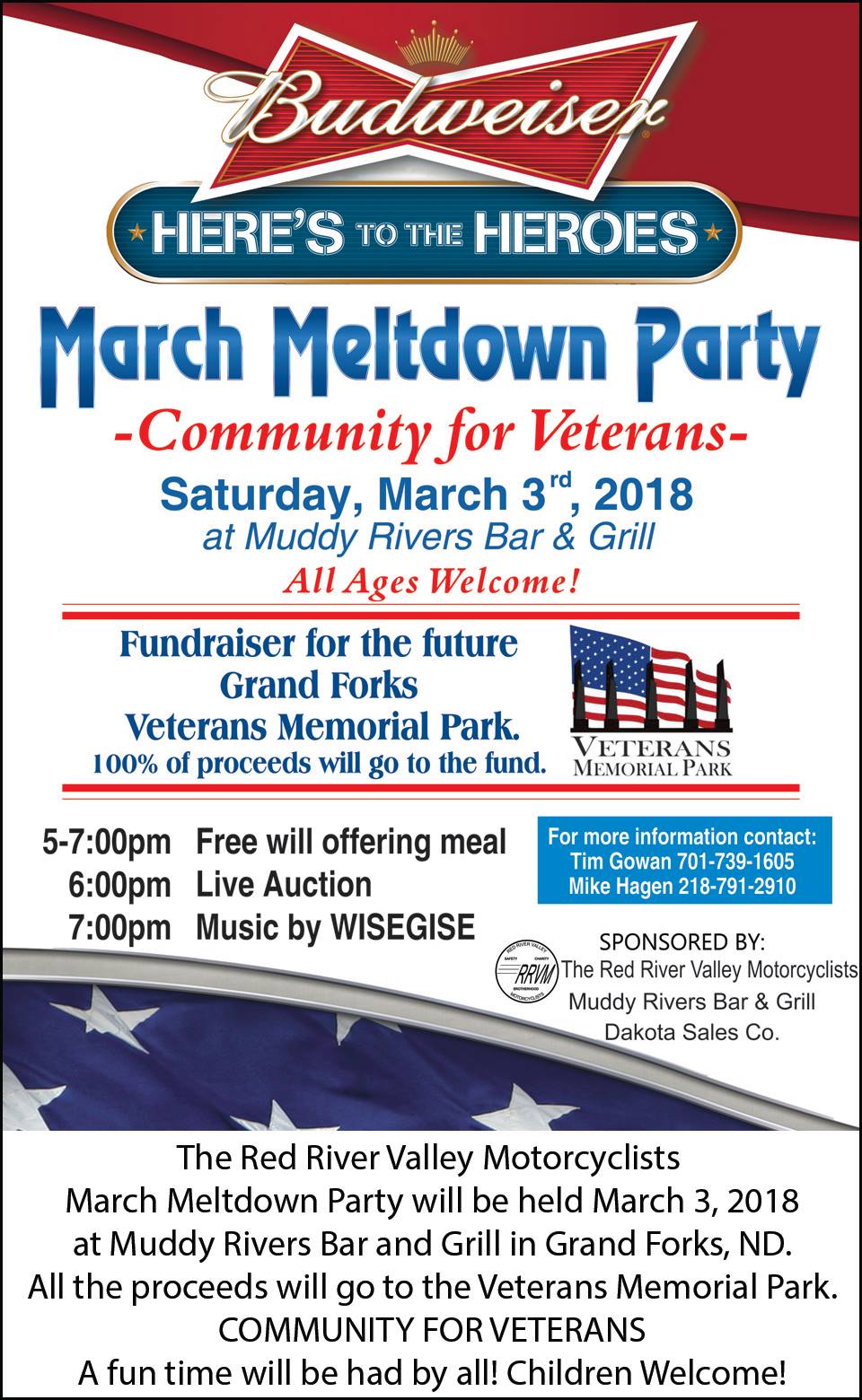 Through the efforts of veterans, military members, and their families and friends and supporters, a Veterans Memorial Wall will be built on a six acre site located NW of the Columbia Mall and adjacent to the roundabout at 24th Ave. South and 34th Street. Visit their website https://www.facebook.com/gfvetspark/  and Facebook https://www.facebook.com/gfvetspark/.
RRVM March Meltdown 2018 - March 3rd - Muddy Rivers Muddy Rivers Bar & Grill,  710 1st Ave N, Grand Forks, ND 58203
Live music will be presented by WISEGISE!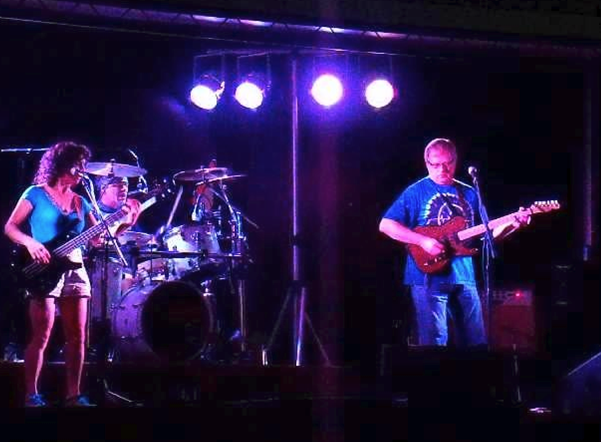 Thank you for your support!